If you can't buy something, it's the experiences that gradually shape your life. You don't even have to be an expert in spirituality to see that experience is preceded by thought and work. Thoughts, that and fantasies, are a big part of a satisfying love life. Closely related to this is mental relaxation, altered state of consciousness, stress reduction and inner peace - the alpha and omega of enjoying the anticipated pleasure and bringing your partner to unforgettable climaxes. Is meditation the easiest way to harness the mind to your advantage? Is it worth investing time in it? And what are the types of meditation and how much time does it actually take?
Experts agree that meditation and sexuality are closely related
Meditation has long been something that is not taken as a pose by esoteric enthusiasts with a penchant for Asian cultures. Yet some still think that meditating is something of a display of weakness - that you can't work with yourself, you're too much into yourself, and maybe it's even a thing for bored, dissatisfied women. How silly! The relationship to meditation is not the antithesis of masculinity, strength and self-confidence. And if anyone tells you that, ask them if they're stuck somewhere in the conservative, post-communist 1990s.
What's going on? What made it possible for such the popularization of meditation in recent years in our otherwise rather conservative society? Look for the demands on contemporary man in today's hectic timesfocused on performance. To have the opportunity to stop, to think about nothing, to enjoy the present momentrelax and feel your body's response - that's often rare. No wonder it is so easy to suffer in your sex life when you unconsciously learn to stop and experience. And meditation can "throw" it back to normal again. There's no need to sit in a Turkish sitting position, saying mantras like "Om", it's more about focusing, noticing what's going on. and what your mind is doing.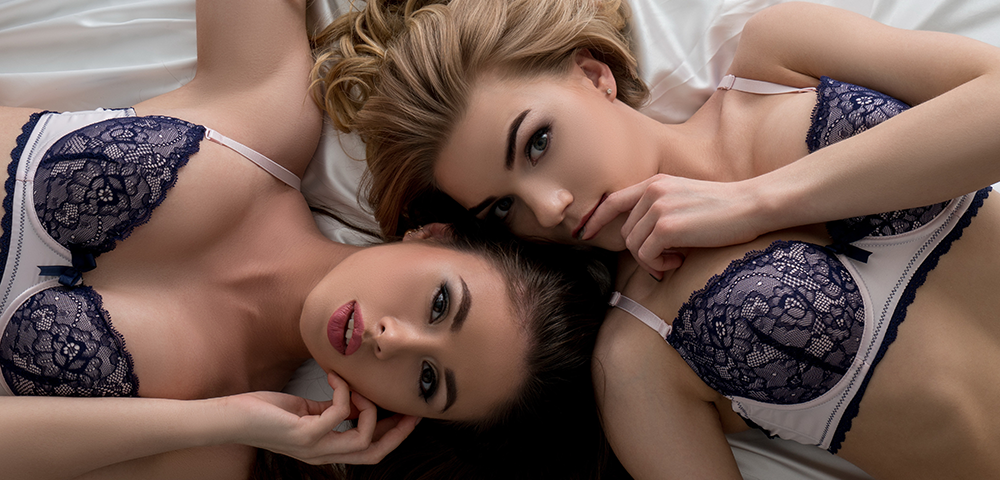 How much time does meditation take and what type to do?
Nowadays, meditation is also prescribed by sex coaches, but you can go on a journey to tame your thoughts leading to great sex on your own, testing what works for you and what type of meditation suits you. With the time investment, however, it's not exactly easy to gauge. Some people have such a thought and stress race in their heads that the perfect start can be 10 minutes of meditation in the morning after waking up to "tune in" to the work day, and another 15 minutes in the afternoon after getting home and in the evening before going to bed. Others may not find the morning ritual suitable and find greater effectiveness in a single longer meditation in the evening. Of course you can also meditate with a partner. You match the pace of your breath with her and explore factors such as her scent, relaxation and temperature. In this way, take a moment to get to know how your counterpart feels or reacts to your presence. End the meditation by holding hands and caressing each other. There are so many variations...
Most meditation techniques are very similar under the surface, it all starts with relaxing the body a calming the mindbut one of the most popular and perhaps most effective techniques today is undoubtedly the mindfulness. The key to it lies in observing your deep breaths in and out, or in imagining objects that evoke pleasant and relaxing feelings. Over time, you can move from this technique to imagining whole scenes and more easily visualizing them emotionally as if they were reality. You may get to the stage where your brain actually takes these images as reality. Then, when the actual thing happens, like making love for the first time with a new partner, your body will automatically be more relaxed, due to the reduced stress from a calm head.
Meditation and lovemaking
When making love, what limits you the most and distances you from enjoying it to the fullest with your partner? Fear of failure? Indecision? Vain efforts to relax? What's to blame? First of all, the head! Turning off the waterfall of thoughtk and concentrating on pleasurable sensations will give you the ability to regulate your arousal, both up and down, in addition to more varied sex. After all, controlling the situation is what you want, isn't it? According to experts, meditation exercises can help with maintaining an erection or better control of the ejaculatory reflex, women with the ability to relax and experience a more interesting spectrum of orgasms.
And if something goes wrong? Meditation practice improves emotion management and increases emotional intelligence. At the same time helps to strengthen empathyto better understand oneself and others. So even if you find yourself in an awkward situation while making love, you will not overreact unnecessarily and excessively.
What is the easiest way to start meditating?
Think about your priorities and see at what time of the day you can most easily find a moment for yourself. Just a few minutes a day and you may be pleasantly surprised by the results! Test what conscious breathing and calming the mind does to you, try be an observerdon't interfere unnecessarily. Once you have established a routine, you can start adding, exploring, finding techniques that work for you. You will be amazed how a regular meditation practice will move you forward in your love life as well.